Wood Fencing West Palm Beach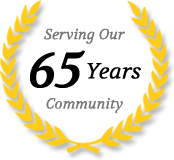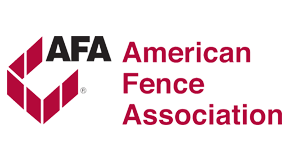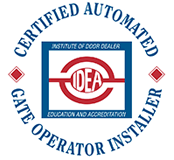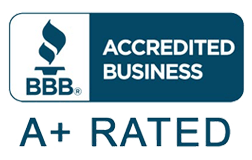 Fence and Gate Installation Company West Palm Beach, Fl
Budget Fence and Gate Systems has been providing customers with effective and high quality fencing, gate and gate automation products and services since 1950. Whether you are a business owner or management company looking to secure the assets of your company, or a concerned individual about the safety of your home, we have the right fencing and gate automation solution to suit your needs.
Custom Built Wood Fences by Budget Fence and Gate Systems
The charm of traditional wood fence enclosures define the character of our homes and relationships with our neighbors.  Let the experts at Budget Fence and Gate Systems find a fence to suit your style, your property, and your Budget. You can't beat the look of a naturally beautiful fencing material, custom built by our highly skilled and experienced craftsman installers. 
Why Choose Wood Fencing?
There are many practical uses for a fence: to gain privacy, safely corral kids and pets, block wind and noise, and prevent unsupervised dips in a swimming pool.  But the right fence also makes a strong aesthetic statement, dramatically improving a home's curb appeal.
Going back 400 years, the favorite residential fencing material in this country has always been wood.  In 2007 alone, Americans put up more than 59,000 miles of it, enough to circle the globe twice, and then some.  So why do so many homeowners choose wood fencing?  It's naturally beautiful, inexpensive and lightweight to be sure.  The main reason is that a wood fence can easily be shaped to give properties character and individuality.  You can choose from dozens of styles, including linear post-and –rail and criss crossing lattice as well as a myriad of picket patterns and post cap designs.  You can stain the wood to make it pop out or recede from the landscape as either a vibrant or subtle frame for what's behind it. 
Project Design Consultants
Meet with one of our knowledgeable project design consultants to assist in carefully considering your choices.  Our experienced project design consultants can meet with you to discuss any design elements you wish to incorporate into your installation.  We will listen to your ideas, needs, or concerns to provide a comprehensive plan of action to accommodate them.  Throughout this process, we can provide pictures, installation techniques, and recommendations as a solution to your project.  Our project design consultants are trained to address pool code compatibility, grade and elevation changes, and unique scenarios with your individual property.  If you follow our recommendations, you'll be looking at that fence- and enjoying it for many years to come. 
Fence Installations
Our highly skilled, trained, and experienced fence installers can meet with you at the commencement of your installation to go over specific details you're looking to accomplish.  Each of our custom made wooden fence solutions are constructed piece by piece on the job site.  Constructing fencing in this method ensures the most aesthetically pleasing, and durable method available. 
If you have areas that are difficult to reach because of tight spaces, landscaping or other impediments; we offer the perfect solution in pre made panels.  Pre made panels offer the flexibility to overcome these obstacles.  Pre made panels can be a more economical way to install fencing for the more budget conscious customer as well.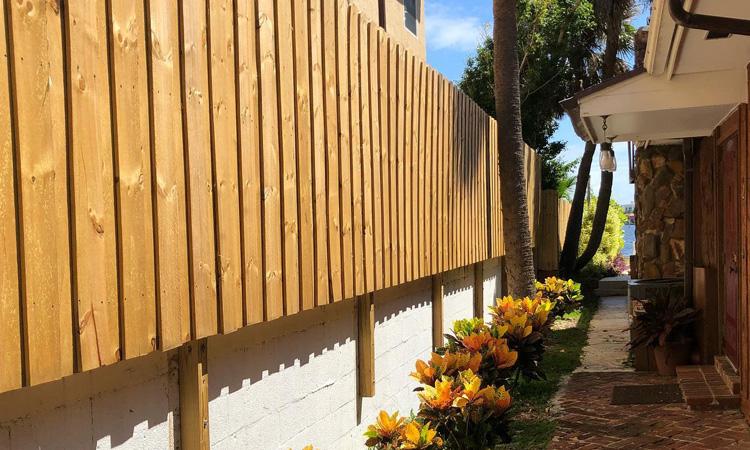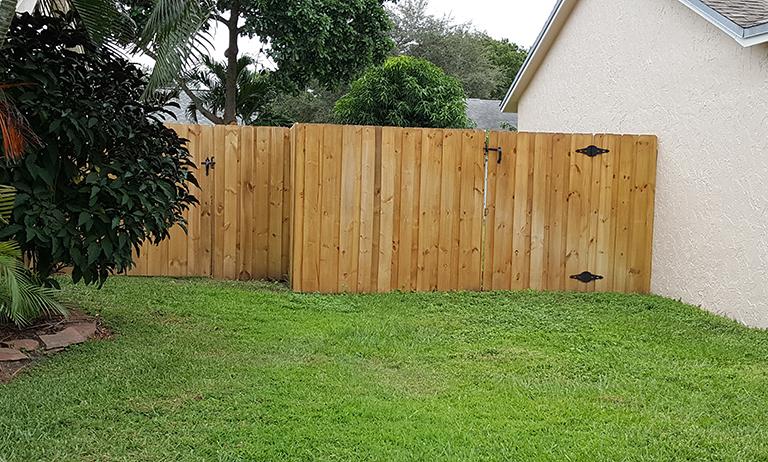 Wood Fence Styles
At Budget Fence and Gate Systems, we pride ourselves in offering only the best products and practices in the industry.  Our extensive line of products include pressure treated pine fencing lumber, cedar, and many other specialty exotic hardwood offerings on request.  Some of the types and styles of wood fencing and gates we offer are as follow:
Privacy- Board on Board                     

Semi Privacy- Shadow Box and Stockade

Open picket or perimeter fencing- Gothic picket, Dog ear picket

Ranch style- horse rail, split rail, diamond rail

Containment- Post and wire with many different types of wire

Many of these styles can be decoratively scalloped or arched for aesthetics!

 Estate gates, driveway gates, roll gates, slide gates, cantilever gates. 

All of our gates can also be automated with gate operators for access control! 
We are a proud member of the American Fence Association, with one of our employees having served as the president for the association.  With every wood fence installation we provide, we follow the guiding principles of this organization for best industry methods and practices.  We also incorporate our decades of experience, to know what methods of installation have the best and most proven track record for Southern Florida more specifically.  
If you are looking for any type of wood fence, gate, service or repair in Palm Beach, Martin, or Broward County, Please call Budget Fence and Gate Systems at 561-793-6404. 
What Budget Fence & Gate Systems Customers Say
Find out why we are the Highest Rated Fence Company in South Florida:

1109 25th St. N Suite F
West Palm Beach, FL 33407
PH: 561-793-6404
FENCE & GATES
• Residential
• Commercial/Industrial
• Access Control Systems
• Aluminum Fence Installation
• PVC Fence Installation
• Chain Link Fence Installation
• Fence & Gate System Repairs
• Gate Operator Installation