Fence Company Sewall's Point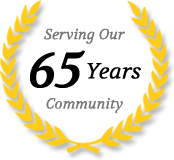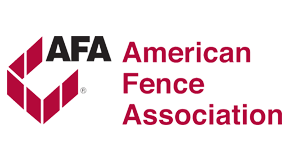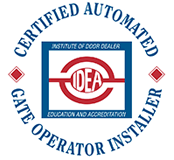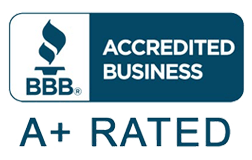 Fence and Gate Installation Company Sewall's Point, Fl
Budget Fence and Gate Systems has been providing customers with effective and high quality fencing, gate and gate automation products and services since 1950. Whether you are a business owner or management company looking to secure the assets of your company, or a concerned individual about the safety of your home, we have the right fencing and gate automation solution to suit your needs.
Sewall's Point Fence Company
Benefits Of Adding A Driveway Gate & The Top 5 Choices
Are you looking for the most appropriate gate for either your business or home? Since there are so many options for you to choose from, we have created a list to help you discover the best gate for your property. Everyone is unique and unrepeatable when it comes to taste so we want to give you some options for curb appeal and functionality.
There are several designs to choose from, not to mention that they all fit both a modern and contemporary style. Gates are meant to be investments for both home and businesses. A Gate will come in handy when you decide that you want to sell your home or business because buyers are intrigued by such add-ons.
Automatic Driveway Gates
Are you tired of neighbors peeking in on your property? There are some neighbors who are boundary violators and think it is ok just to drop by. These automatic driveway gates are incredible in terms of how they protect your privacy. They instantly hinder people from entering your property. If you have had encounters with people walking through your yard or commercial property, it is time that you install an automatic gate.
Upon entry, electric gates are convenient because they allow you to open and close without having to get out of your vehicle. It is as easy as pressing a button. Electric driveway gates are not just convenient but also add a lot of curb appeal. If you want to add a new driveway gate or automate your existing gate we can help you do this easily.
Sliding Driveway Gates
If you have been considering installing a driveway gate, and think you may not have the space, call Budget Fence and Gate and schedule an appointment with one of our gate consultants. Sliding driveway gates consume little space because it can be drawn in and back to position without swinging outward. Swinging outward is the thing that takes up space. It is very simple to operate because it is only a matter of sliding back and forth. If you are interested in having your gate located closer to the point of access, this style of driveway gate will work perfectly for you.
These types of gates are perfect for steep driveways. Sliding driveway gates work well with limited space and hilly areas.
Swing Driveway Gate
If you choose a swing driveway gate make sure you have enough space for the swing of the gate and that the area around the swing gate is level. If your gate is longer than 8 feet we recommend either a double swing gate or a sliding driveway gate.
Sometimes, swing gates begin to squeak over time. You can combat this by using a lubricating spray at least once a year. This limited maintenance will also help with rust.
A swing gate is easier to install than a sliding gate and either should be installed by professional gate company with years of experience like Budget Fence and Gate.
Swing gates are more affordable which is why they are more abundant than swing gates.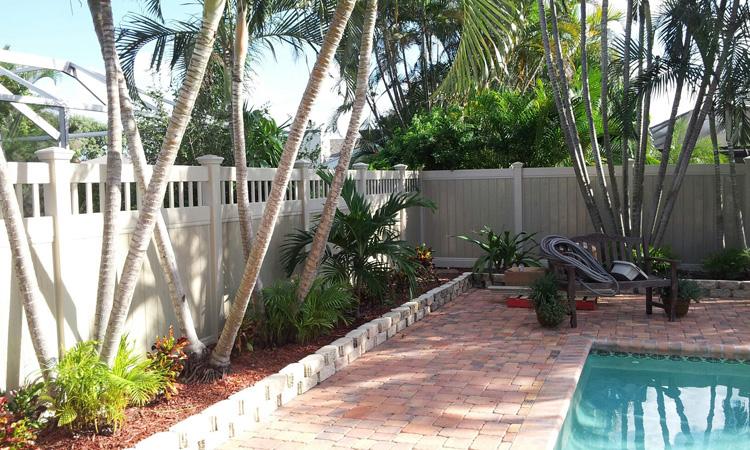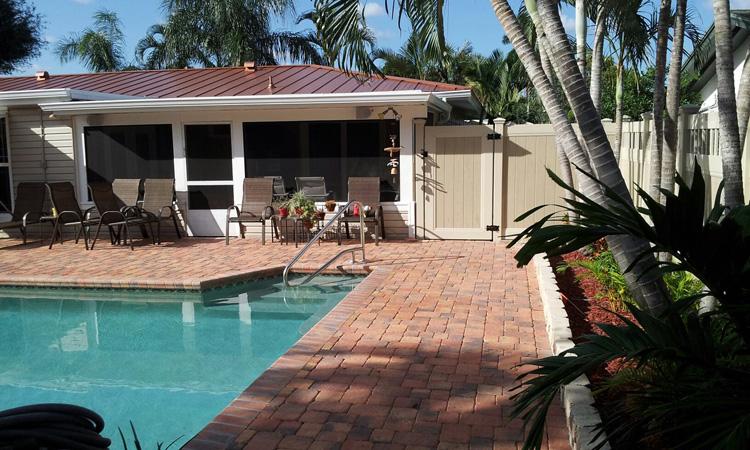 Commercial Driveway Gates
The primary reasons for installing a commercial gate is to keep intruders out and keep your property safe. It can also be a part of your company's branding. Budget Fence and Gate is the #1 Driveway Gate Company in Sweall's Point for both Commercial and Residential installations. Commercial gates summarize other types of gates that include vertical tilt gates, slide gates, and swing gates. We can easily customize and automate to the business owner's liking. These commercial gates can also come in several designs so that they can complement many surroundings of your business or warehouse. This is because not all businesses can have the gates mentioned above installed.
If you have an out-dated gate on your home or business property, call us today and we will have one of our gate come to you consultants work with you to upgrade your gate.
Fence Installation Sewall's Point
From iron fencing, to aluminum fencing, wooden fencing, PVC, and chain fencing, Budget Fence and Gate offers a variety of fence material options. Our fence contractors guarantee that you have the right privacy and security system, We meet your safety and security needs at home or on the workplace.
Budget Fence and Gate is diligent in executing, along with quality management, with engineers, architects and manufacturers of materials. We offer quality consultancy, specifications and updates on the best quality products. We use only highly trained and accredited fence equipment and high quality materials. We are the leaders in the fencing field and we are proud of our reputation for quality service.
Fence and Gate Repair Services Sewell's Point
Budget Fence and Gate provides a range of fence and gate repairs in the Sewell's Point area, both for home and businesses. If you are looking for a wood fence repair, a new or replacement fence, wrought iron fence, a chain link, aluminum, or PVC, then you have landed on the right website.
Call us today for a complementary fence or gate consultation.
What Budget Fence & Gate Systems Customers Say
Find out why we are the Highest Rated Fence Company in South Florida:

1109 25th St. N Suite F
West Palm Beach, FL 33407
PH: 561-793-6404
FENCE & GATES
• Residential
• Commercial/Industrial
• Access Control Systems
• Aluminum Fence Installation
• PVC Fence Installation
• Chain Link Fence Installation
• Fence & Gate System Repairs
• Gate Operator Installation