Fence Company Lantana, Fl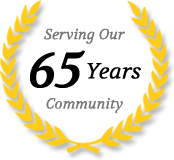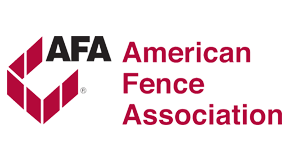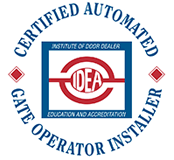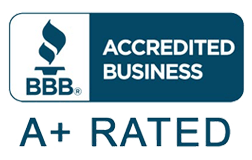 Fence and Gate Installation Company Lantana, Fl
Budget Fence and Gate Systems has been providing customers with effective and high quality fencing, gate and gate automation products and services since 1950. Whether you are a business owner or management company looking to secure the assets of your company, or a concerned individual about the safety of your home, we have the right fencing and gate automation solution to suit your needs.
Lantana Fence Installation
The very first thing people see when they visit any business, establishment or institution is the fence or the gate. This is one out of the many reasons why fencing and gate installation ought to be exceptional, dynamic, strong and durable. A good fence or gate serves the purposes of decoration, security, and branding a company.
If you are running a business in an excellently built facility or a potential house owner hoping to set up a building plan, then you may want to pay a very close attention to your fencing as well as the type you're installing. Our consultants can help you decide what the best fence or gate system is best for your type of property and uses.
We offer varieties of fence installation as follows:
Chain Link Fencing
Chain link fencing, sometimes referred to wire netting or diamond-mesh fence, is by far the most common and simplest type of fencing. This type of fencing is preferred for both residential and commercial fencing mostly because of its simple construction and comparative low cost. It is usually made from galvanized coated steel wire. The wires run vertically and are bent into zig–zag pattern. This forms the characteristic diamond pattern that this type of fence displays.
Aluminium Fence Installation
This is another type of fencing installation, often used for privacy fencing for privacy and security. This type of fencing is commonly used to encase pools, which are in abundance in South Florida. Aluminum fencing is more aesthetically pleasing than chain link fencing. Aluminum fence materials are often in the form of rigid rails or posts, but flexible forms are also used. Aluminum fences are made in multiple grades ranging from lightweight residential to heavy weight industrial.
Wood Fencing
This type of fencing installation requires the least maintenance. Wood is regarded as the most accessible and abundant raw material for fencing and fence installations.
Vinyl Fencing
Although a little similar to the wood fencing, the vinyl fencing has many advantages over the wooden fence. Vinyl or PVC fencing does not only look appealing, vinyl fencing is also very durable. It is neither affected by the sun nor rain.. Upon impact, vinyl fencing will flex slowly and regain structure in minimum time. Unlike wood and chain, it does not rust, break down or wear out.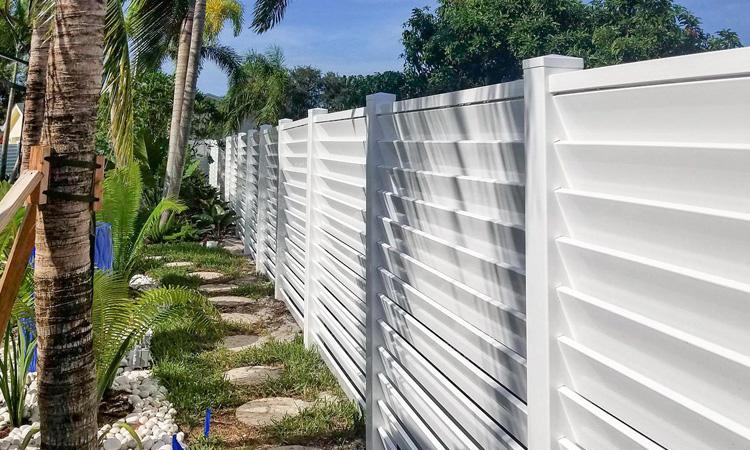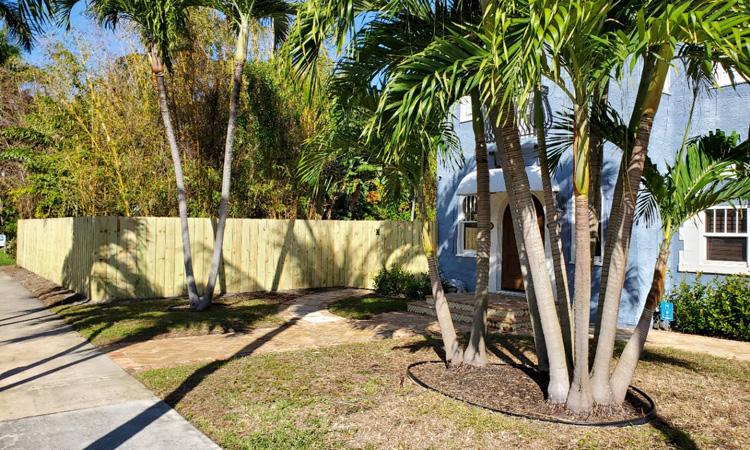 Automatic Driveway Gates Lantana
The primary benefit of having an automated gate is that it is the simplest way to improve the security of your home or business. It is important that you choose a company like Budge Fence and Gate with dedicated experience within the gate automation industry to do the job right. Poor installation or poor quality products can turn your gate project into a nightmare, instead of being an asset for the protection of your family or business.
We have carefully analyzed the many available products, and installation methods and have aligned ourselves with only the best products and practices in the industry. The line of products we recommend were selected to make sure the integrity of your Gate System, and the long term success of your expectations.
Fence and Gate System Repairs
You can depend on Budget Fence and Gate for all fence repairs and gate systems repairs no matter what type of fence of gate system you have. Find out why we are the highest rated fence company in South Florida. Call us today for a free estimate.
What Budget Fence & Gate Systems Customers Say
Find out why we are the Highest Rated Fence Company in South Florida:

1109 25th St. N Suite F
West Palm Beach, FL 33407
PH: 561-793-6404
FENCE & GATES
• Residential
• Commercial/Industrial
• Access Control Systems
• Aluminum Fence Installation
• PVC Fence Installation
• Chain Link Fence Installation
• Fence & Gate System Repairs
• Gate Operator Installation