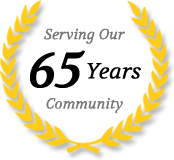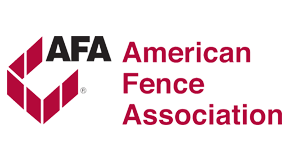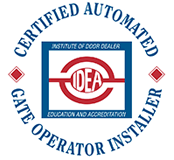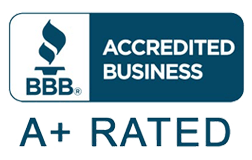 Chain Link Fence and Gate Installation Company West Palm Beach, Fl
Budget Fence and Gate Systems has been providing customers with effective and high quality fencing, gate and gate automation products and services since 1950. Whether you are a business owner or management company looking to secure the assets of your company, or a concerned individual about the safety of your home, we have the right fencing and gate automation solution to suit your needs.
Durable Long Lasting Chain Link Fences by Budget Fence and Gate Systems
With a long reputation for endurance and strength, chain link is one of the most widely used fence systems today and offers cost effective and economical solutions for residential, commercial and industrial applications. At Budget Fence and Gate Systems we've been installing galvanized chain link fabric for over 65 years, and our systems are the industry benchmarks for quality, value and durability.
Choose from our wide selection of fabric, framework, gates and accessories to create the perfect system for your needs. Chain link fencing allows total visibility, and combined with landscaping it provides an attractive visual barrier while maintaining boundary security. Let the experts at Budget Fence and Gate Systems find a fence to suit your style, your property, and your budget.
Uses for Chain Link Fencing
There are many practical uses for a chain link fence: to gain boundary security, safely corral kids and pets, and prevent unsupervised dips in a swimming pool. But the right fence also makes a strong aesthetic statement, dramatically improving a home's curb appeal. Chain link fencing is in most cases the most cost effective solution to accomplish these practical goals.
Chain Link Fence Styles
We can install chain link fencing in heights of 36",42", 48", 60", 72", 84",96",120" and 144". They can be installed in many different gauges or strengths, sizes and thicknesses of framework, and posts. Chain Link fences can be installed in many different colors, and with different accessories such as privacy slats, windshield fabric, and landscape inspired privacy accessory slats.
Commercial and Industrial Styles
We specialize in security fences with barbed wire, razor wire, or concertina wire. We offer safe and secure gates, secure storage facilities, territory borders, and inventory protection. These commercial style fences come in the same heights as mentioned above.
Gates and Gate Systems
We can install pedestrian walk gates, estate driveway gates, commercial and industrial entrance gates, roll or slide gates, and cantilever gates. All of our gates are welded in house for added strength, precision, and integrity. You can also choose to have any of these gates automated with gate operators and access controls.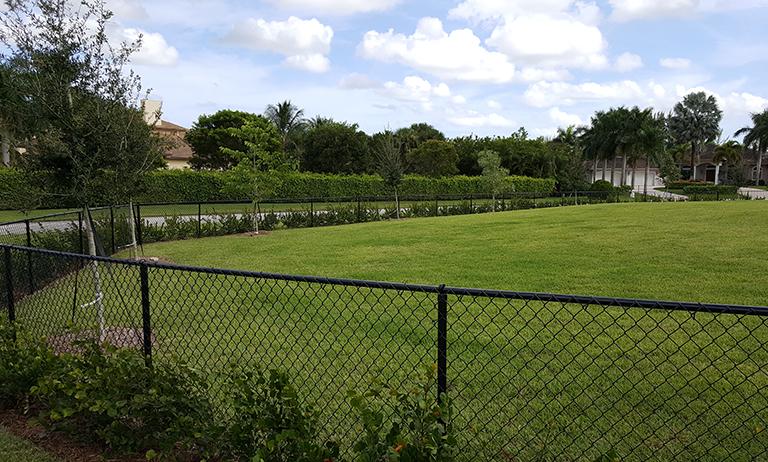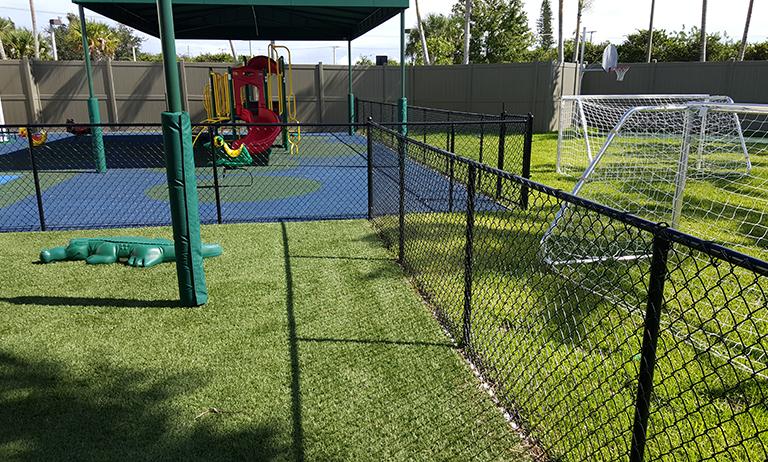 Which Type of Chain Link Should I Choose? 
Architectural Color Coated Chain Link
Architectural color coated chain link systems are the natural choice for projects that require the aesthetically pleasing benefits of color, and the dependable security of chain link. Available in three environmentally-inspired colors – brown, green and black – color coated chain link systems blend naturally with the environment and allow the beauty of the landscape and architecture to show through.
This product also comes with an industry best 15 year product warranty and is considered very low maintenance. (Double Protection) With PVC vinyl coated fabric, you are assured of a double coating of protection. Before the wire is processed through the vinyl coating line, it must be coated with zinc by either the hot dip or electrolytic process. The finish color vinyl material is then extruded or fused onto the galvanized surface, giving the fence a double coating of protection along with the lasting beauty of color.
Galvanized Chain Link Fencing
We insist on GAW (Galvanized After Weaving) and so should you. Nothing beats the complete zinc coating of GAW chain link fabric for durability and rust prevention. Our chain link fencing material comes with an industry best 15 year product warranty and meets the demanding requirements of ASTM Specification A392. Upon request, it can also be ordered with a heavier gauge that comes with a 25 year product warranty. It's also considered a very low maintenance product.
GAW also provides the best protection against corrosion in even the most severe coastal climates. Hot dip zinc galvanizing is a simple process with over 200 years of proven effectiveness in millions of projects worldwide. There are other zinc galvanizing processes and metallic coatings, but none surpass GAW in durability and protection. It's a premium product providing superior corrosion and rust resistance that doesn't cost a premium price. Fewer long term maintenance problems mean lower long term costs and greater life cycle savings. Pound for pound GAW fabric is by far the greatest value. 
Fence Installations 
Our highly skilled, trained, and experienced installers can meet with you at the commencement of your installation to go over specific details you're looking to accomplish. If you have special concerns regarding small dogs, or steep elevation changes, our installers are trained to give extra attention when needed to address your concerns. Our installers fully understand the importance of pool enclosure safety and security, and are extensively trained in pool code compliance.  
Project Design Consultants
Meet with one of our knowledgeable project design consultants to assist in carefully considering your choices. Our experienced project design consultants can meet with you to discuss any design elements you wish to incorporate into your installation. We will listen to your ideas, needs, or concerns to provide a comprehensive plan of action to accommodate them. Throughout this process, we can provide pictures, installation techniques, and recommendations as a solution to your project. Our project design consultants are trained to address pool code compatibility, grade and elevation changes, and unique scenarios with your individual property. If you follow our recommendations, you'll be looking at that fence- and enjoying it for many years to come.
American Fence Association
We are a proud member of the American Fence Association, with one of our employees having served as the president for the association. With every chain link fence installation we provide, we follow the guiding principles of this organization for best industry methods and practices. We also incorporate our decades of experience, to know what methods of installation have the best and most proven track record for Southern Florida more specifically.
If you are looking for any type of chain link fence, gate, service or repair in Palm Beach, Martin, or Broward County, Please call Budget Fence and Gate Systems at 561-793-6404.
We install Chain Link Fencing in these Palm Beach County cities:
West Palm Beach, Boca Raton, Boynton Beach, Delray Beach, Jupiter, Lake Harbor, Lake Worth, Loxahatchee, North Palm Beach, Palm Beach, Palm Beach Gardens, South Bay, and Wellington.
The Zip Code areas we cover in Palm Beach County include:
33401   33402   33403   33404   33405   33406   33407   33409   33411   33412   33413   33415   33416   33417   33419   33420   33422   33427   33428   33429   33431   33432   33433   33434   33464   33481   33486   33487   33488   33496   33497   33498   33499   33424   33425   33426   33435   33436   33437   33472   33473   33474   33444   33445   33446   33448   33482   33483   33484   33458   33468   33469   33477   33478   33459   33449   33460   33461   33462   33463   33465   33466   33467   33470   33408   33410   33418   33414   33493   33480
What Budget Fence & Gate Systems Customers Say
Find out why we are the Highest Rated Fence Company in South Florida:

1109 25th St. N Suite F
West Palm Beach, FL 33407
PH: 561-793-6404
FENCE & GATES
• Residential
• Commercial/Industrial
• Access Control Systems
• Aluminum Fence Installation
• PVC Fence Installation
• Chain Link Fence Installation
• Fence & Gate System Repairs
• Gate Operator Installation